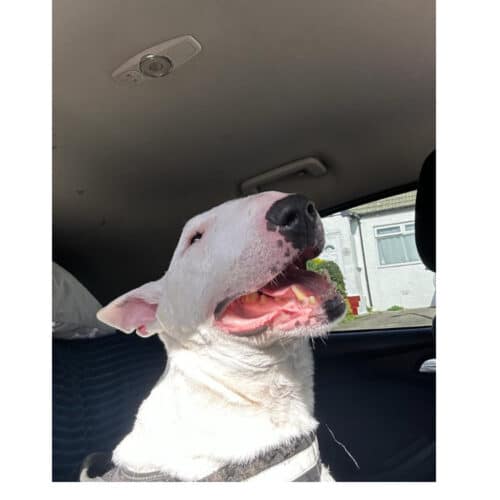 Joey
We would like to say thank you to Nigel for making our Joeys last moments peaceful and stress free.
Archie
In loving memory of my beautiful boy Archie. We had the most amazing 17 years with you. Sadly we had to let you rest. Run free now, until we meet again. Deeply missed, forever loved.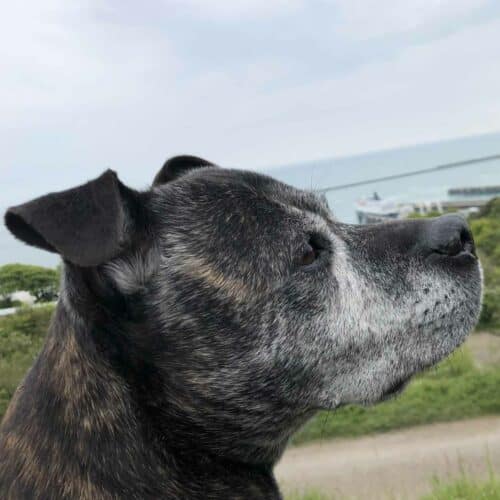 Tilly
Blessed to have this beautiful girl til the ripe old age of 'at least' 17! Fly high, run free our beautiful princess. We will love you for ever, miss you always. You will always always always be in our hearts xx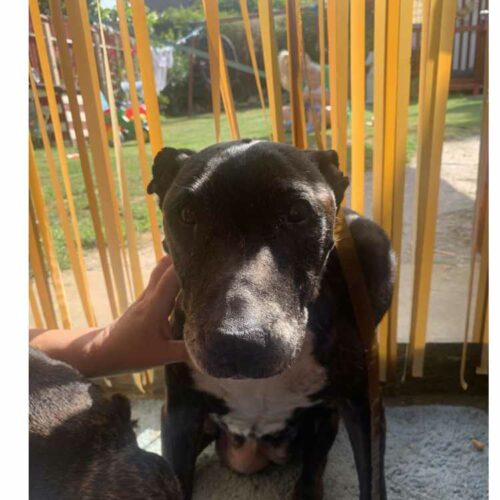 Dolly
We'd like to thank the whole time2saygoodbye team, Dolly was such a loved Staffie, she was one of us! This was the most peaceful and comforting way for us to send her to the rainbow bridge, the card we received from the team will be kept with such sentiment! We love and miss you Doodles❤️ thank you team, your team and your job never goes unnoticed!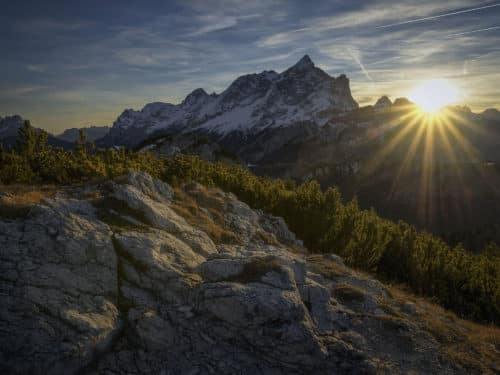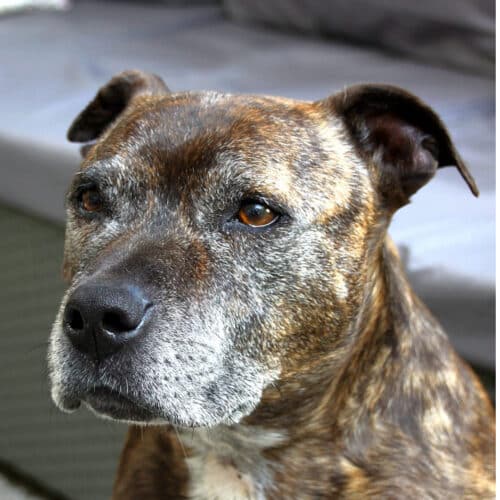 Brockie
My heart is breaking - today is the day we say goodbye to our Brockie. 30.09.2008 - 26.04.2023. He always believed I rescued him but I know he rescued me. I honestly do not know how I'm going to cope 💔.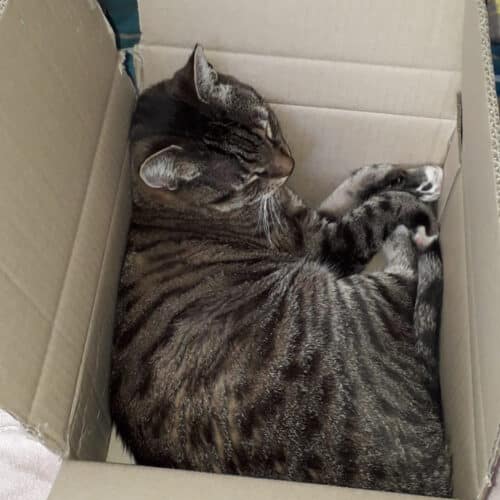 Zack
Goodbye our handsome, beautifully marked tabby boy, Zack. Rescued at Easter as a kitten 14 years ago he was quickly adopted by our older tabby, Murphy. From day one when he played in empty Easter egg cartons, he enjoyed curling up in boxes of any shape or size. A timid cat with strangers but very loving with family. We all really miss him.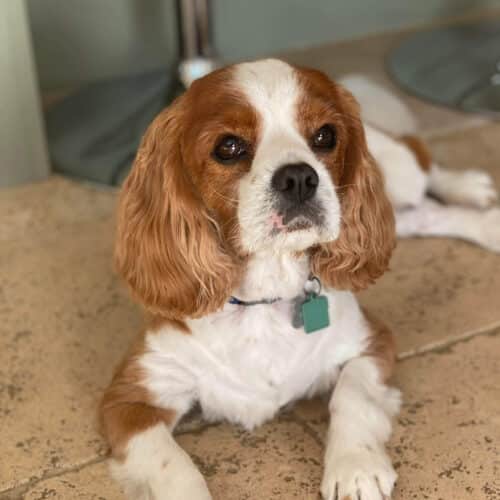 Barney
Thank you so much to Nigel for looking after Barney so well and giving us all the time we needed to say goodbye to our beautiful fur baby who has left the biggest hole in our hearts after 11.5 years.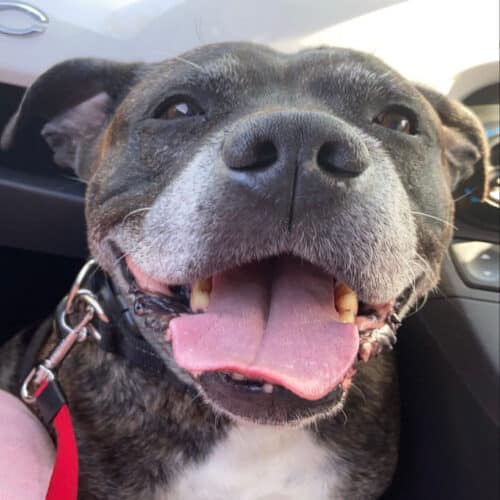 Junior
I want to thank Nigel and Cherry Tree for being so kind and compassionate at such a difficult time. Junior will be missed so much we lost him at the age of 13. Thank you Junior for being the best son , brother and best friend to us . Sleep tight little man , we love you so much xx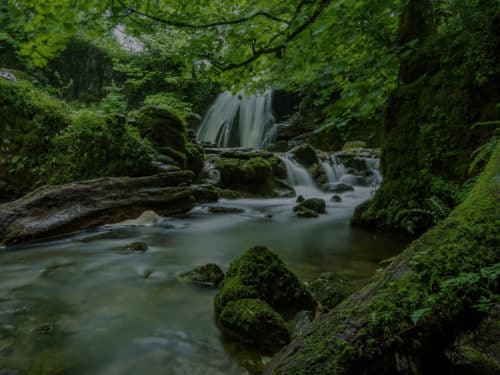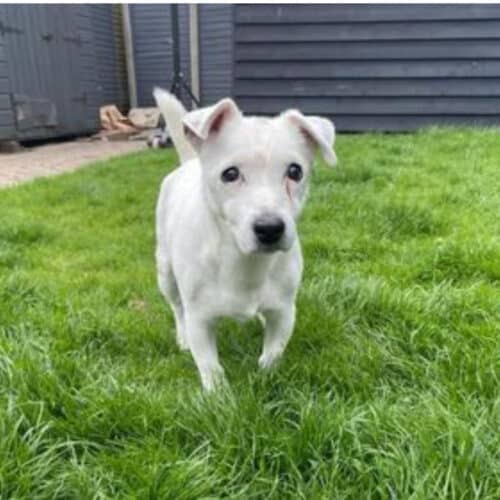 Minnie
I wanted to personally thank Nigel for the kind and compassionate service he gave me when I asked for help to euthanise my beloved dog Minnie. Nigel was professional and I was grateful for his quiet and discreet manner. Cherry Tree Crematorium were equally compassionate. I wouldn't hesitate recommending Nigel to any loving pet owner.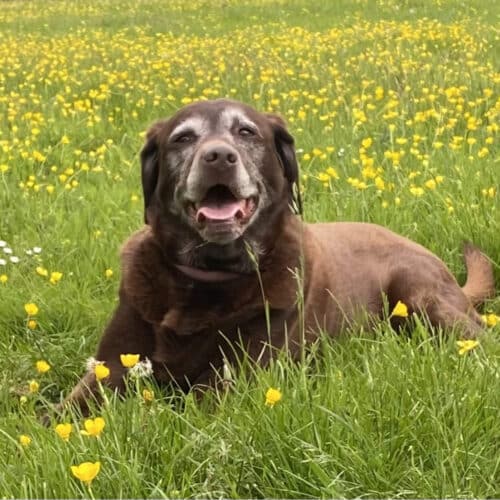 Roxy
In loving memory of my dear Roxy. Thank you to Nigel and Cherry Tree for their compassion and help to do the right thing at a difficult time. She left us in the comfort of our home surrounded by family (with tears rolling down cheeks),after being a member of our family and my best friend for 13 years. Love you forever Roxy xxxx
Chino
Our Gentle Giant Chino! You were our Angel our shining star! Your time was cut too short but we were blessed to have shared all those years with you! So many precious moments we shared! Run free sweet boy, we will meet again! Gone but never forgotten ❤️❤️❤️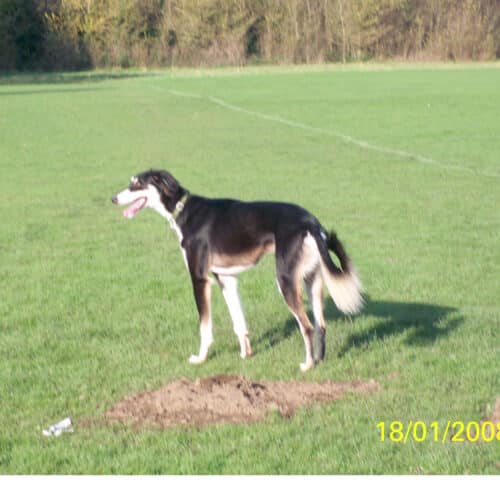 Ozzie
Thank you Ozzie for 11 wonderful years, we miss you so much.You loved your family to bits and always managed to take up the most room on the beds and settee. Trips to the beach and holidays were your favourite.Hope you are chasing rabbits and catching up with friends. Always in our hearts, Mum, Dad, Megan, Emily and even the pesky cat, Ginnifur xxx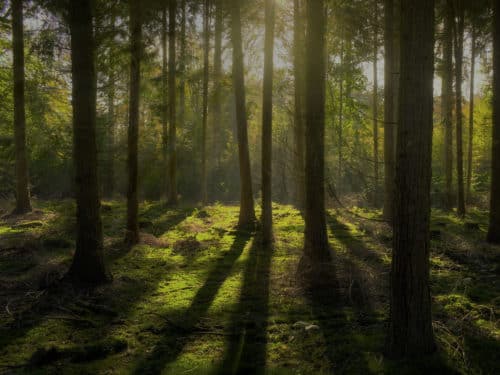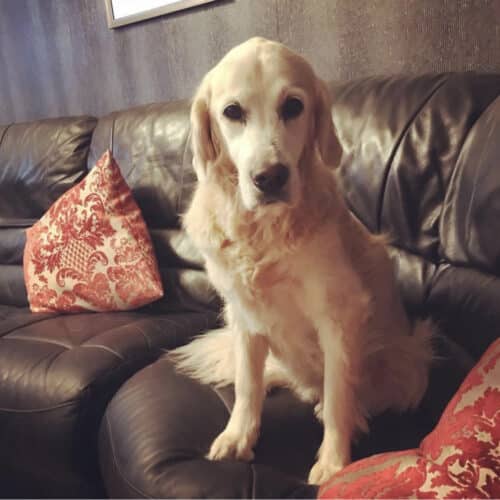 Jessie
You were the most beautiful and sweet natured girl in all the world. For over 14 years you were by my side, I miss you so much, it's heartbreaking 💔 but now you are running free with our beautiful boy Sonny, until we meet again my gorgeous girl ❤️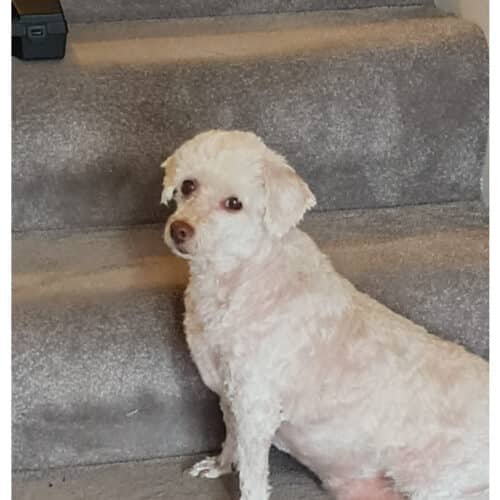 Honey
Thank you so much for making my sweet Honeys passing so calm and peaceful. She will will never be forgotten and will always be in our hearts.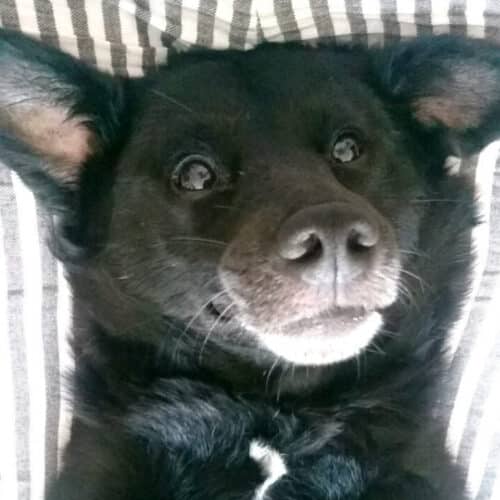 Izzy
Saying goodbye to our beautiful girl Izzy was one of our saddest moments. Nigel was amazing, so kind and caring. Our girl slipped away surrounded by love. I can't explain the comfort it gave us knowing she went so peaceful.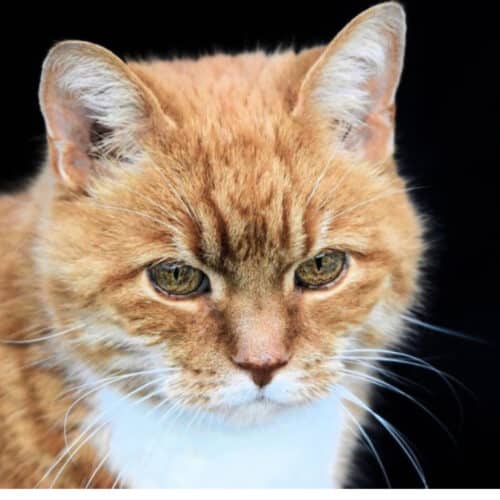 Fudge
Thank you so much for your sincere compassion & kindness on what was one of the worst days of our lives. Mummy & Daddy love you Fudge, our boy, our angel xx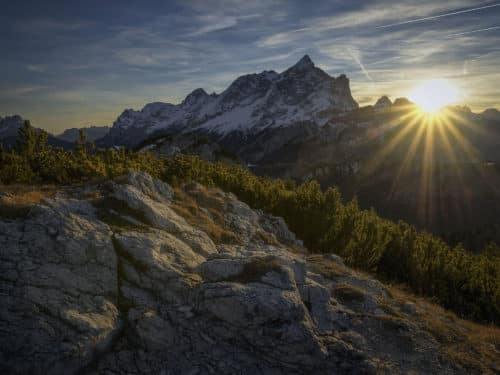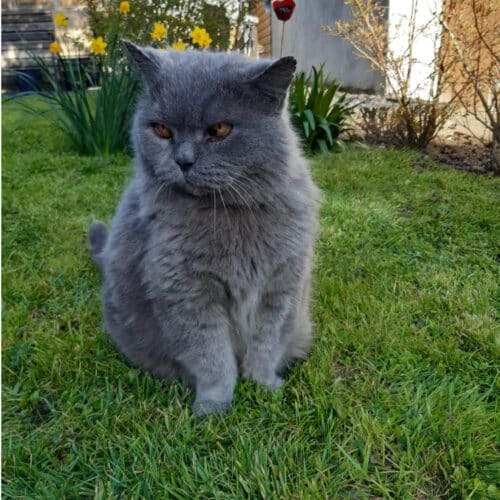 Maximus
Maximus was a much loved part of our family for more than 20 years and our gorgeous boy will be sorely missed. Sweet dreams Maxi ❤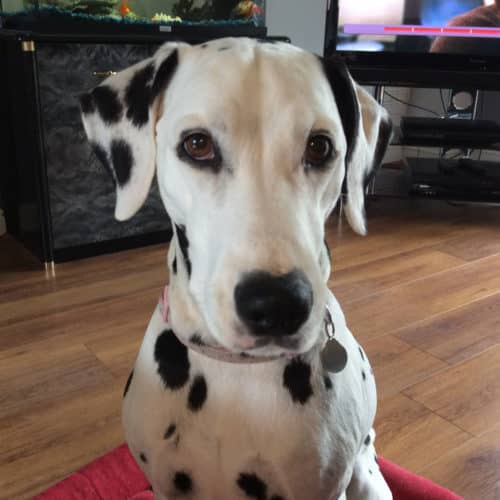 Lucy
Thank you so much for your lovely card and compassion when coming out to help us say goodbye to our Lucy x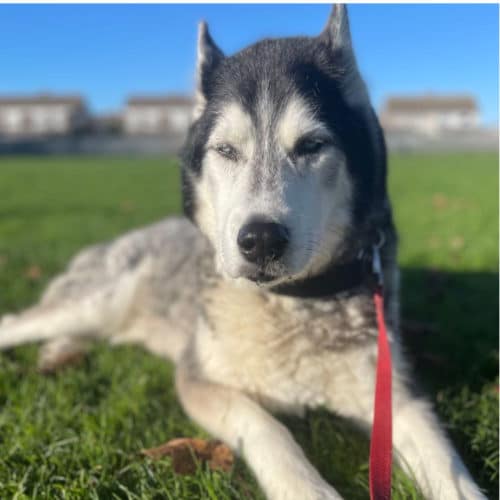 Nanook
The only thing I could not save you from was time. You have been by our sides for 13 years but will be in our hearts forever. We miss you so much. Nothing is the same and nor should it be. The most Loyal loving gentleman. Our Nanook, the best friend we all needed. Sleep tight my beautiful boy x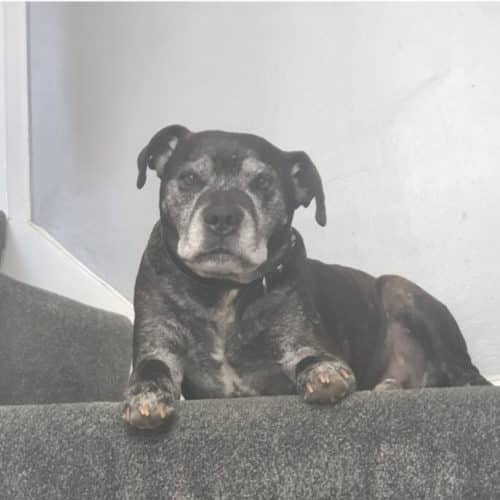 Bud
My favourite boy bud. We all miss you so much and you will never be forgotten. Always will be our favourite boy! The love you gave us for 17years will stay with me forever!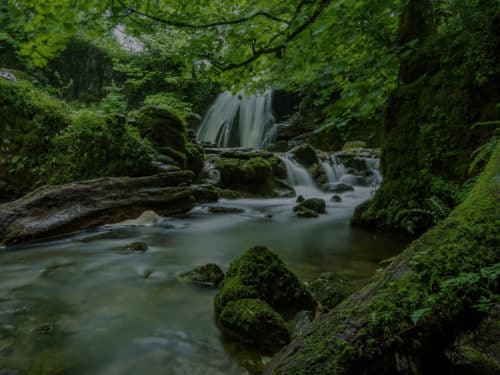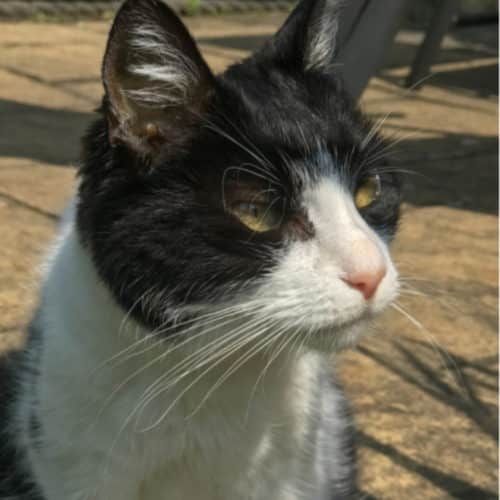 Tipsy
Our darling Tipsy shared our lives for over 12 years. She was our friend, she made us laugh and comforted us when we needed it. Tipsy we want to thank you for the wonderful memories you gave us. We will always love and remember you xx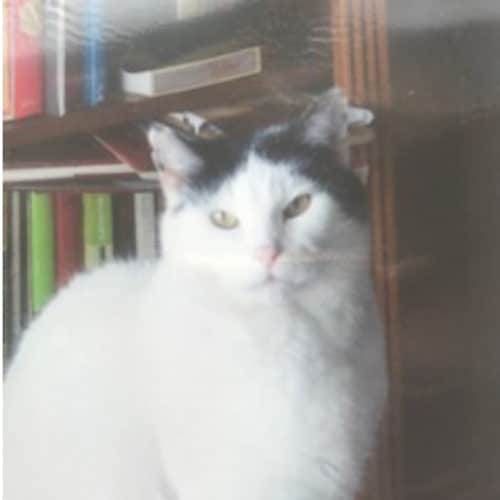 Roger
Roger came to us from Cat Protection when he was 4 years old along with Connie. He spent his time in the front garden, monitoring visitors to the road, and eyeballing dogs, while they pretended not to see him. After my husband died and during lockdown, when I was Shielding, he became my constant companion and comfort. I loved him very much!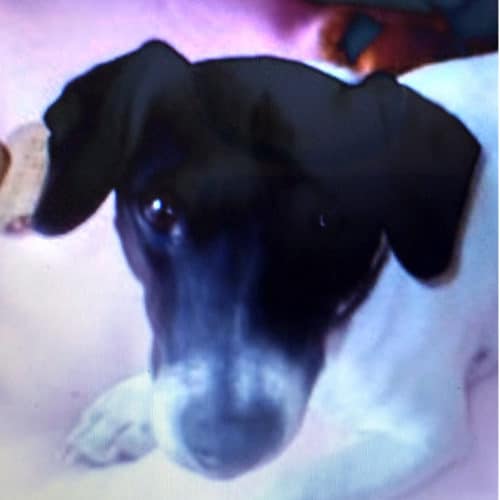 Poppy
To our beloved Poppy who is now out of pain and forever young. Until we can hold you again, we carry you in our hearts. Love Bobby and Tony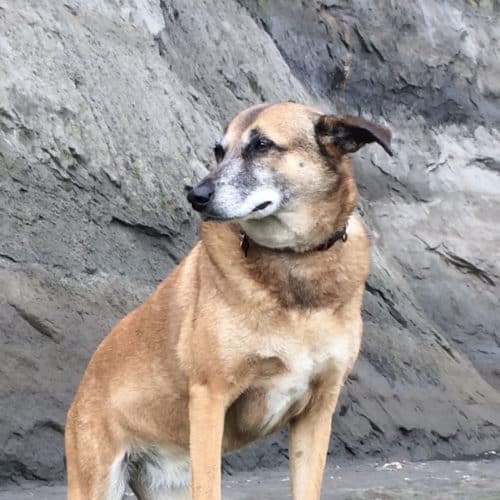 Amber
My darling Amber, from Tobago to Tunbridge Wells what a journey we had together. I will miss you so very much. Until we meet again and I will bring chicken!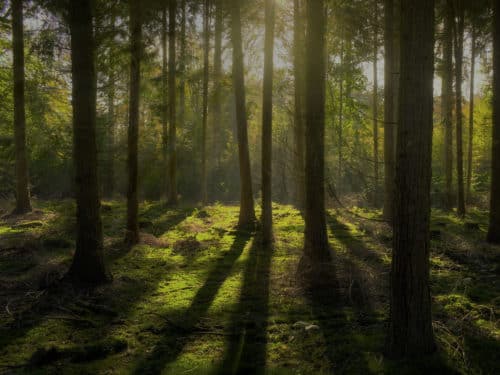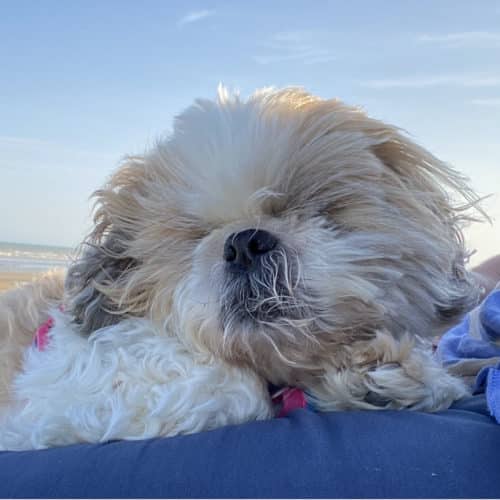 Lucy
Our darling Lucy. My best friend and confidant for 15 years.You brought so much joy to our family. You were such a determined lady and you fought everything that life threw at you. I miss you so much already and can't believe that I will never see you again. You were more than a dog, you were my baby and I shall love and miss you forever. Love you.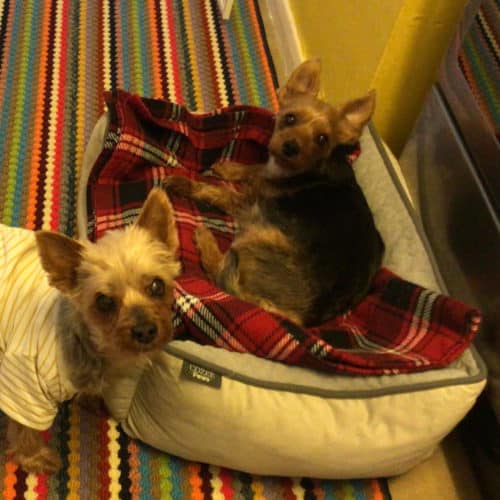 Daisy
Little Daisy with best friend Rosie.... Daisy left us too soon. Thankyou for just being you.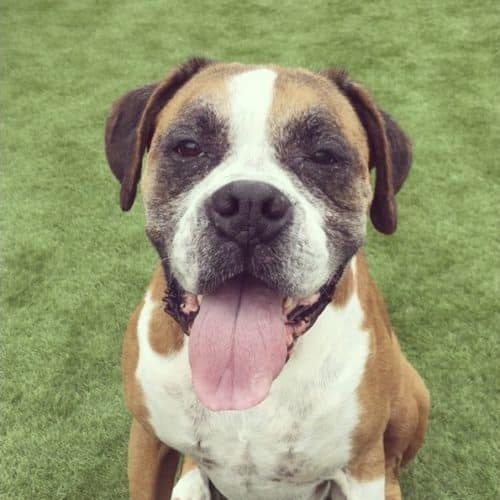 Marvin
His registered name was Dandy Golden Boy but to us he was Marvin or just Marv. He brought much love, light and laughter into our lives. He had incredible energy, personality and was ridiculously funny. We are thankful every single day that he was ours. Our minds still talk to him our hearts still look for him but our souls know he's now at peace.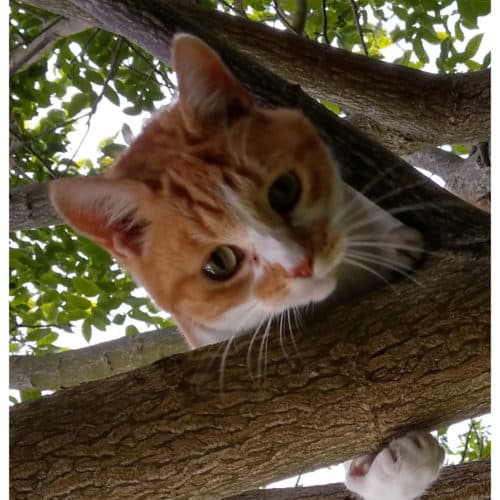 Toffee
My little Toftof, arrived in her middle age with multi ASBO's but stole hearts. We miss her full force character and fearless attitude, never daunted by her small size. Our lovely little ginger girl will always be with us, as that special one who we got to share the last years of her colourful life.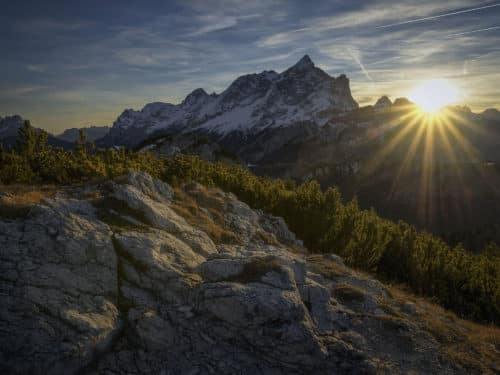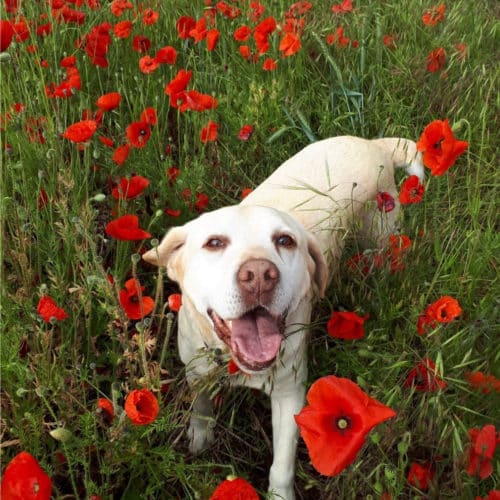 Frankie
In memory of our beloved family member Frankie. Such a character who had so many fans and several adventures, including escaping through a shut fanlight window! He landed in our lives aged 4 and we were blessed with his presence until aged 13. We are thankful to God for the gift of Frankie. We will always remember his fun and crazy ways.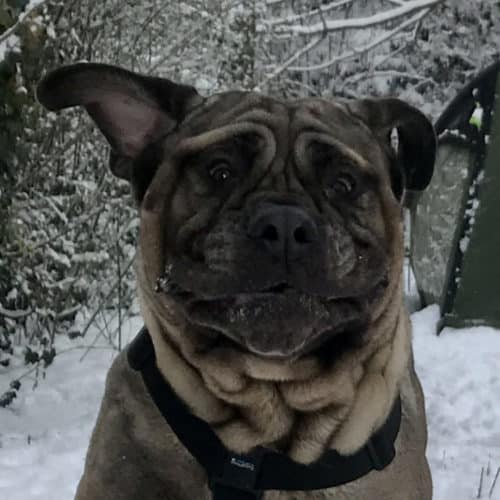 Maximus
"Maximus was everything you'd want in a dog, a true friend, and a gentle giant. He lived his 10 years of life fulfilled and satisfied, he'll never be forgotten"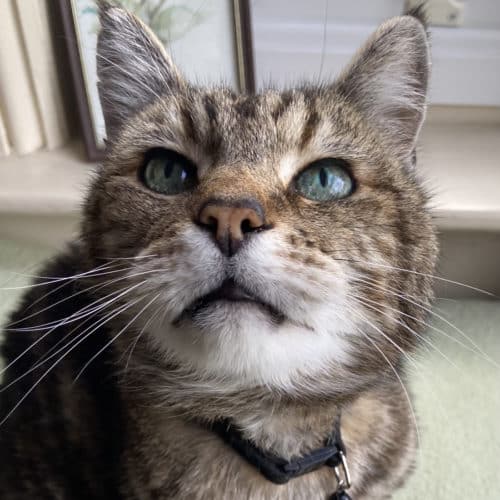 Rocky
My little man Rocky (AKA Governor). Thank you for over 18 years of friendship, love and pure happiness.For walking us to school when we were younger and for always making us laugh with your little mannerisms. You hold a special place in our hearts and our lives won't be the same without you. We love you and miss. Rest in paradise🤍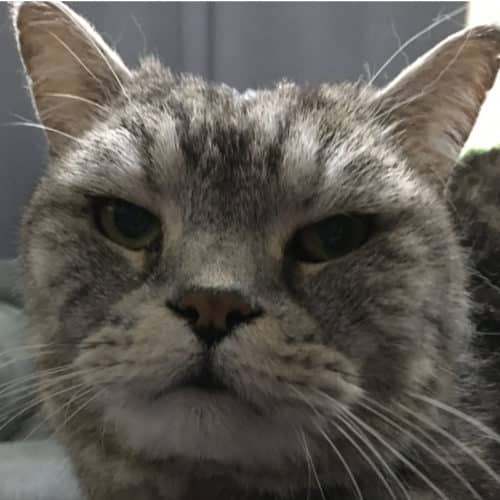 Fred
Our dear cat Fred, we will miss you…with us 14 years and forever.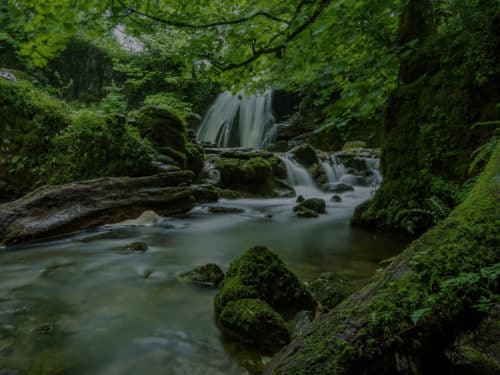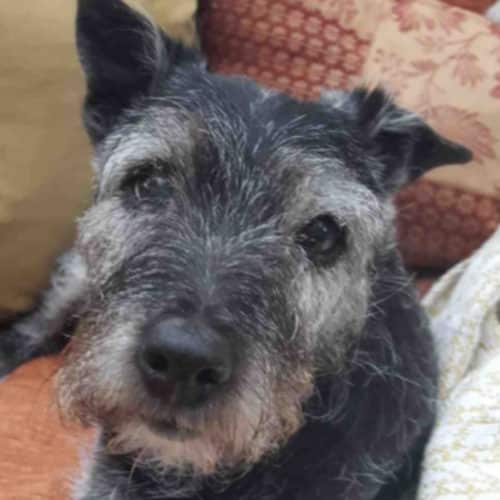 Dolly
On Thursday June 10th we said goodbye to our Dolly. 15 years of pure joy and love. Go and run with Teddy now free from pain. You are our shadow forever. Thank you Dolly for everything-a true queen of Oak apple cottage. Nothing will ever feel quite the same. Will be seeing you sweet girl X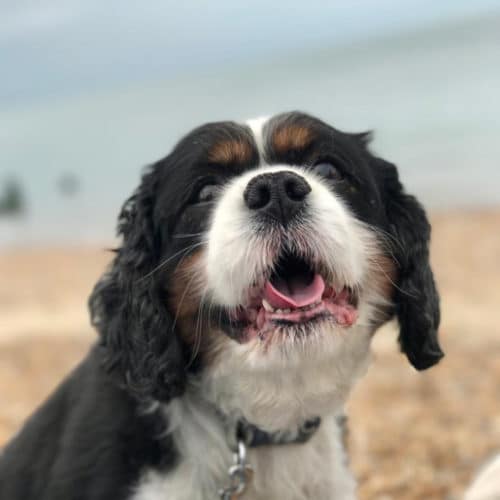 Oscar
In loving memory of Oscar, an amazing, special, funny, lovely dog, who meant the world to his family. We will miss you always our 'diddy baby' xxx"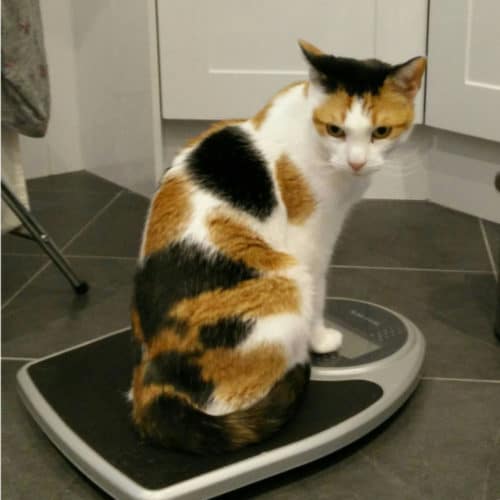 Jasmine
Jasmine was unique; feisty, intelligent and a proper lady who always looked pristine. She hated trips to the vet so we were grateful that Nigel came to our house where we could say goodbye in the comfort of her own home. We are heartbroken but thankful for all the special memories.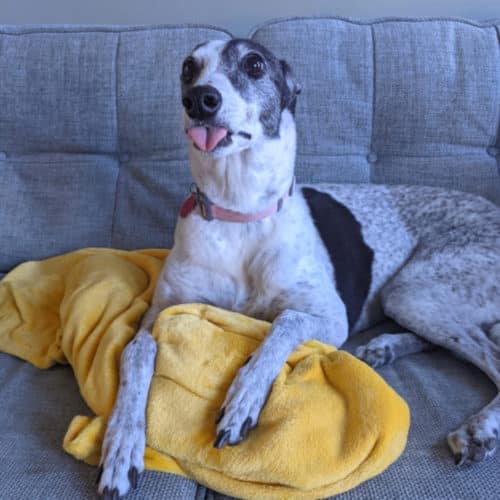 Sandy
RIP our beloved greyhound, Sandy. She was a character, affectionate and stubborn. She brought us such untold joy for eight years, and made us laugh every single day. We will never forget her. Sheena and Mick x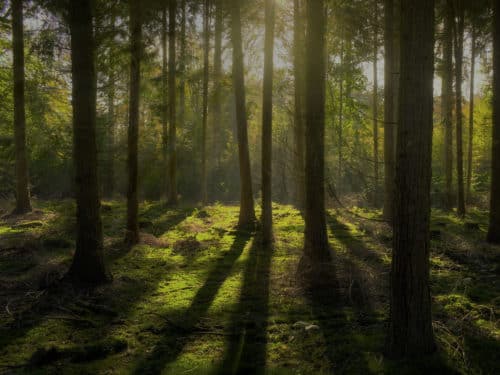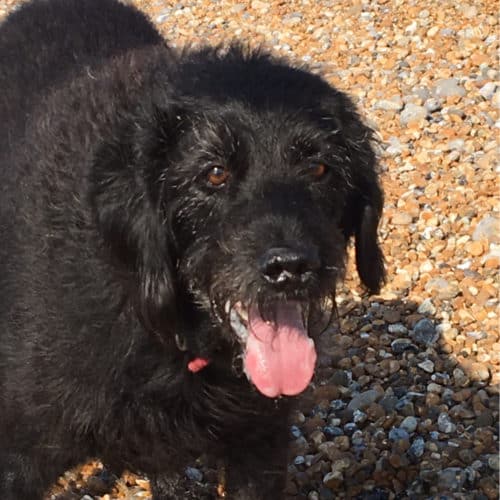 Max
Max shared almost 14 years with our family and has left us with an abundance of fond memories of which many involved his love of a tennis ball. He fought strongly to the end after enduring symptoms of Degenerative Myelopathy and never lost his spirit. He will always be in our hearts.
Jasper
Nigel attended our 15 year old Irish Setter, Jasper, at our home. As he was extremely immobile, this avoided putting him through the trauma of travelling to the local vet.He departed painlessly and peacefully in familiar surroundings, with us by his side throughout. We are indebted to Nigel and Angela for their kind and considerate services.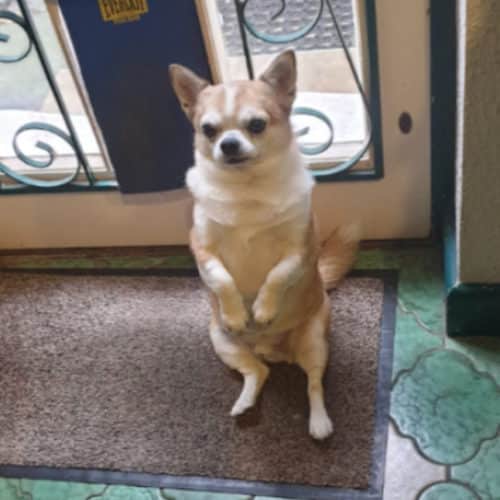 Chichi
Chichi and Bertie arrived from a killing pound after their owner died. Both of them had serious untreated illnesses. Once Chi was on medication, he became a funny, constantly barking, adorable ball of fun. He became the best friend of another rescue, Ricky. When he lost his sight all the joy went out of his life and ours. He will be greatly missed.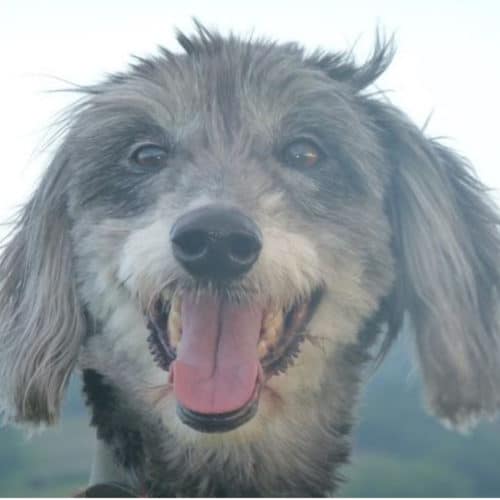 Millie
Our wonderful Lurcher Millie, we were so lucky you came into our lives. You gave us so many wonderful memories,we miss you everyday.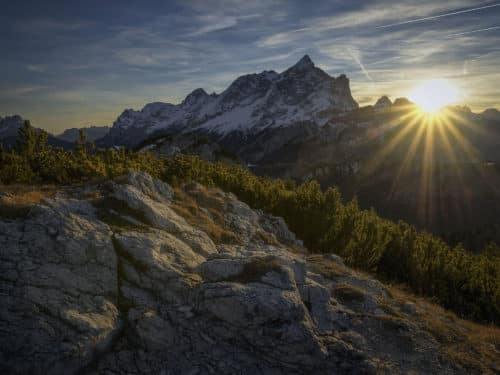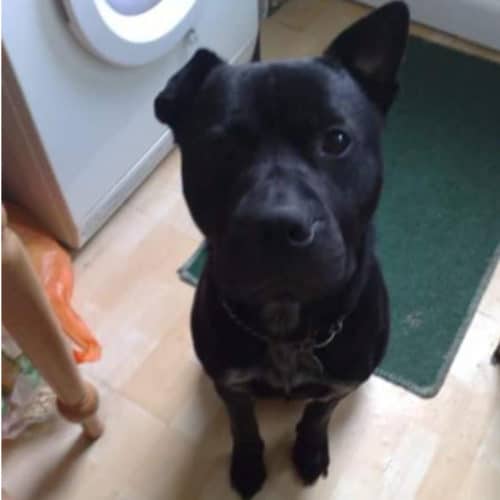 Mac
Had him from 8 weeks old, he brought joy and laughter to us everyday, maybe gone but never forgotten and you will always be in my heart xxx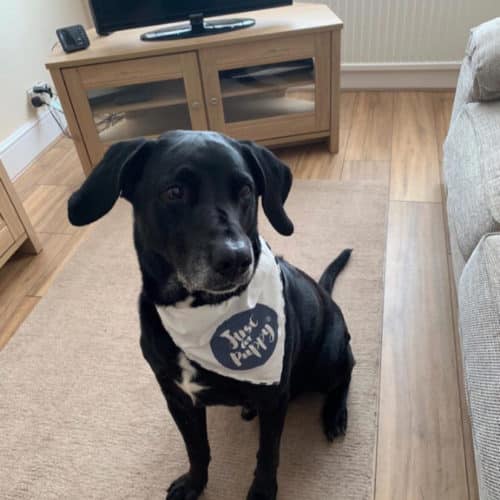 TJ
TJ was a gracious dog who possessed respect, dignity, loyalty and above all the ability to always have fun! We were lucky to have shared our lives with such a perfect soul.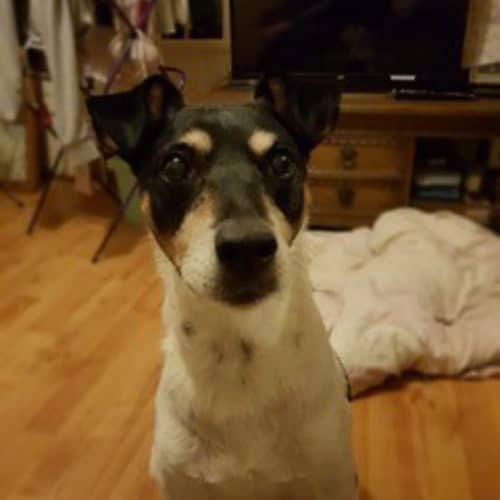 Pike
Our wonderful Pike. Thank you for everything you gave us: the loyalty, love, companionship, joy and laughter over the last 15 years. Our hearts are broken, we miss you so much, you were a very important part of our family and our home seems empty now. Until we meet again, our eternal love Mum, Dad, Jasmine, Sam, Grandma, Grandad and Woody xxx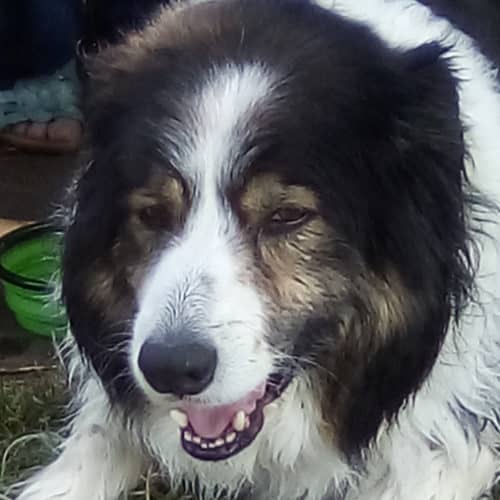 Smokie
Our beloved border collie Smokie at Tankerton. Missed so much. You were so much more than a dog but a true friend and companion. Run free Smokie.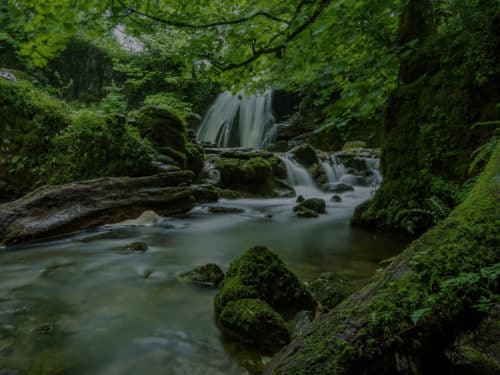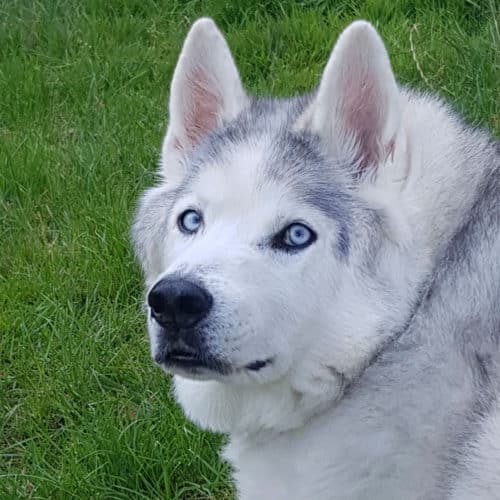 Mishka
Mishka- you fought so bravely and so long against that most awful of conditions, Degenerative Myelopathy, but you continued to enjoy your life until the very end. You gave us 14 years of the most wonderful memories and made us laugh every day. Life will never be the same without our best friend and constant companion.You will never be forgotten.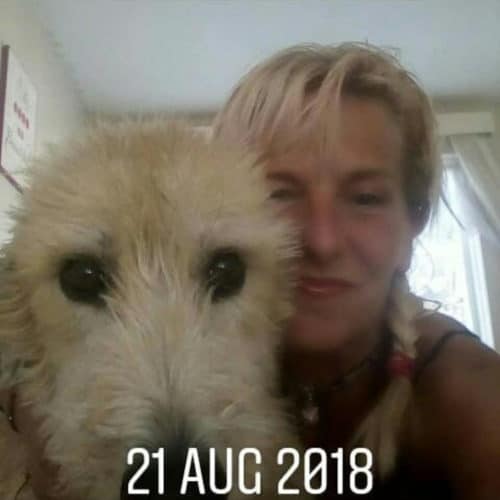 Burt
In memory of my very best friend and precious furry family member, Burt. Miss you everyday xxxx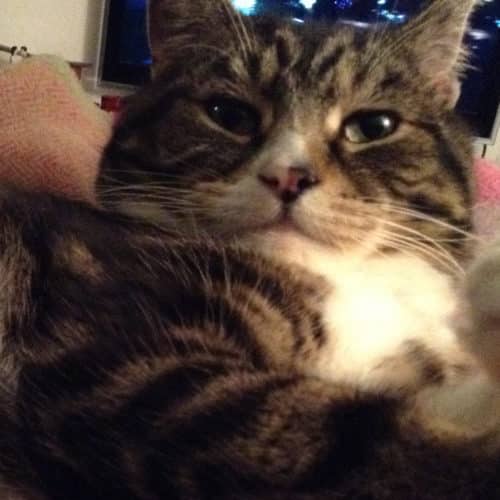 Brussel
We couldn't have asked for more in saying goodbye to our wonderful friend and companion, Brussel. During a lockdown we were scared that we wouldn't be able to be with him, but Nigel enabled us to have our dear cat Brussel on our laps as he passed. I honestly can't thank Nigel enough and would have paid anything to have said goodbye this way.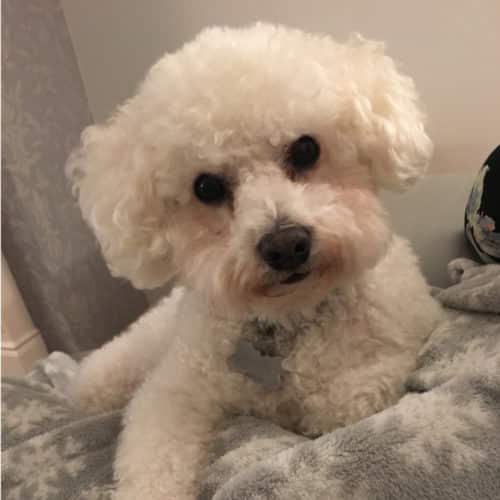 Barney
Our beloved Barney, we very sadly had to say goodbye, he was loved so dearly, his brother Fred is lost without him, but we know they'll be together again one day, he's given us all so many happy memories and will forever be in our hearts xx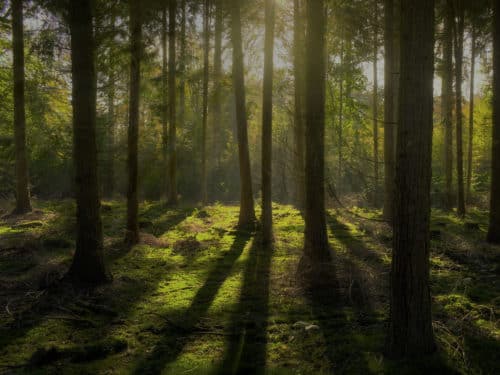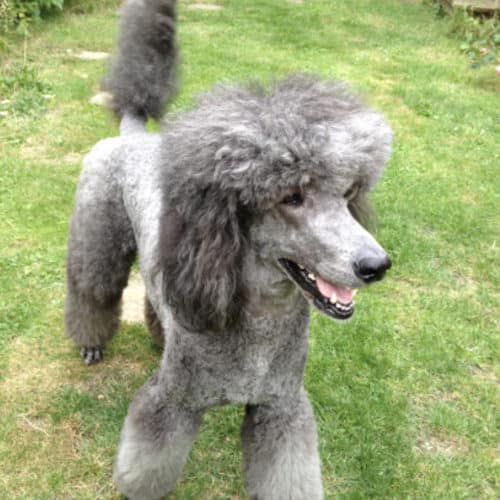 Grace
Grace My special girl. Never forgotten, always loved. Until we meet again, woof!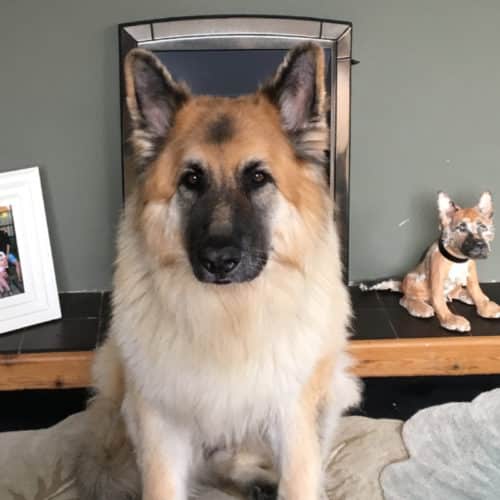 Beau
Our Dear Beau A gentle giant. No longer by our side but forever in our hearts. So loved and missed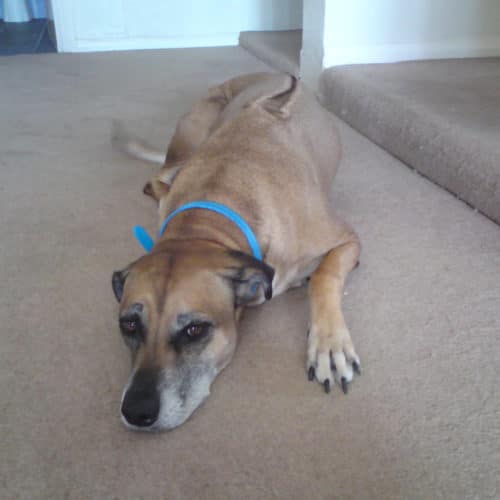 Scooby
Scooby was our adorable Rhodesian Ridgeback who brought us 15 years of absolute joy. Loved by all our family and friends she was such a sweet lovable intelligent girl, and will forever be missed and never forgotten.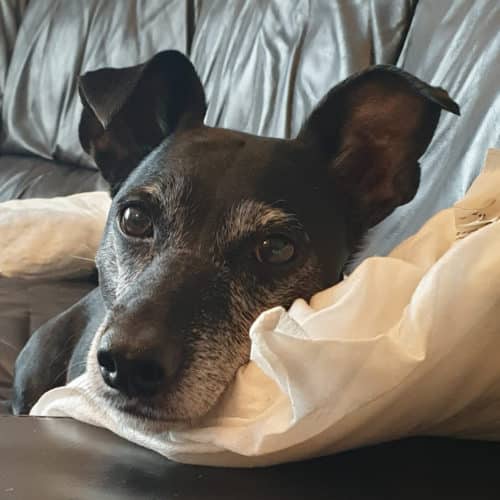 Diesel
Our darling boy Diesel, our little nonagenarian; you came to us as tiny pup 'Lucky' and quickly became our 'Little Diesel'. Our quirky little dog that always had a lot to say! We miss your big smiles for us when we come in through the front door and of course most of all we miss you and our cuddles. You will be in our hearts always and forever.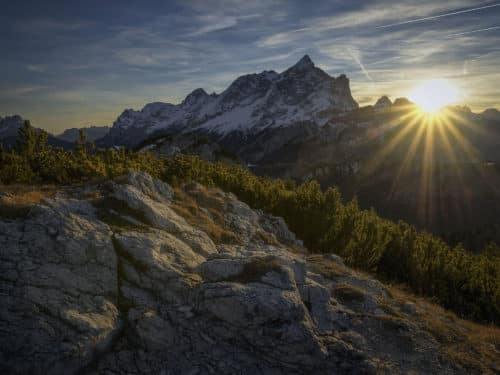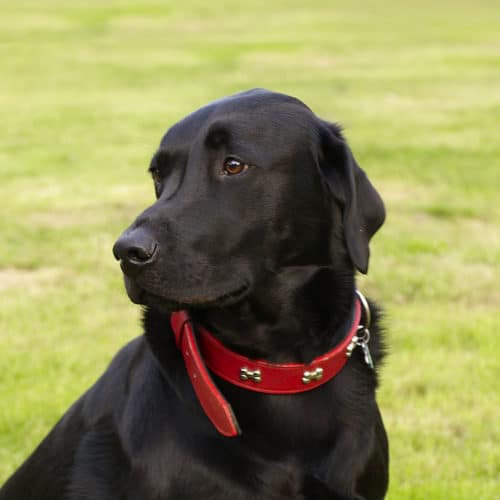 Monty
Our beloved Monty, more than just a dog, you were the glue that made our whole family so happy! The house is now eerily quiet without you, I really miss that happy face and waggy tail every time I go to the fridge. Rest in peace old boy! xx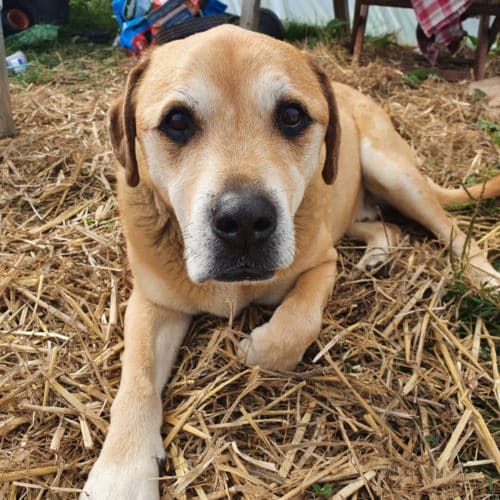 Daniel
Our beloved Daniel. Just the best boy we loved him dearly and will miss him forever. He lived free, spending his days with us at the sanctuary right by our side. He was just such a sensitive soul full of love and devotion. He was family.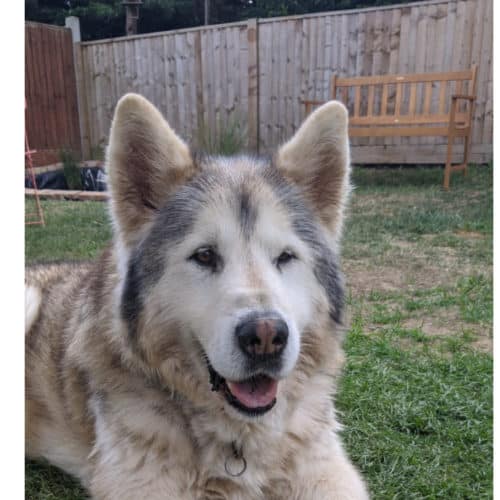 Blizzard
Blizzard was the most loving rescue dog you could ever wish for. He will be forever missed and can never be replaced. He really did leave footprints in our heart. xx
Flick
Such a loving and gentle cat, always in our hearts. Rest in peace boy with your forever mum Yvonne. Till we meet again. xxx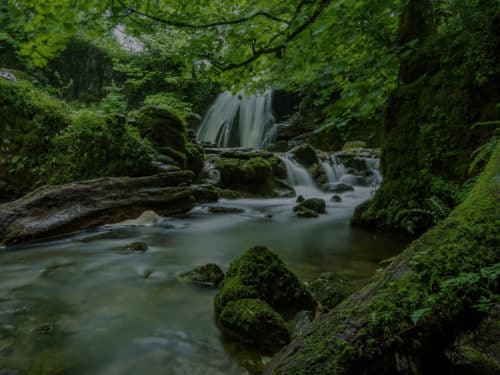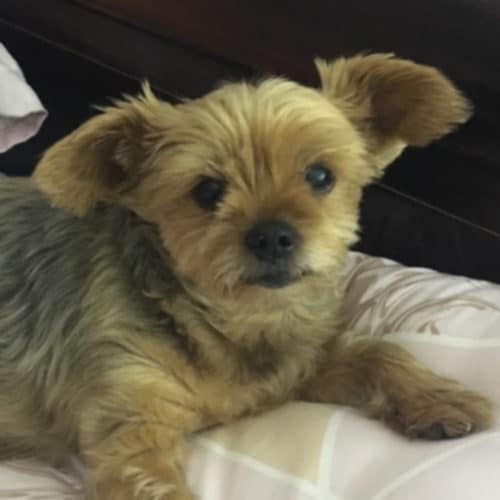 Lilly
You filled our lives with joy and we miss you every day. You filled our hearts with love and happiness. Rest in peace our precious girl love your mama's. xxx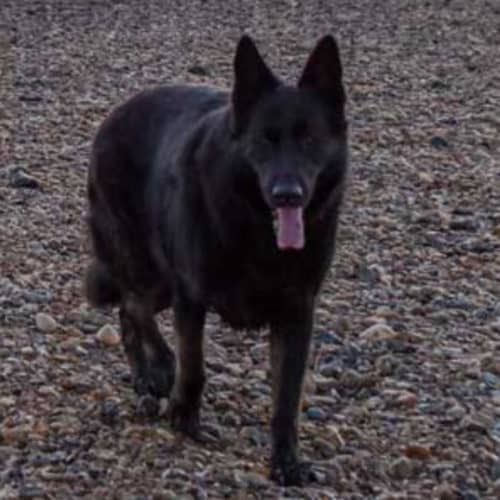 Tufty
Tufty, always a Pup to us, even the day you passed to heaven. You will always be with us and never forgotten, you were such a massive part of our lives, we just wish you could still be here with us, but we are sure that you are now looking after Nanny. Sleep well big Pup.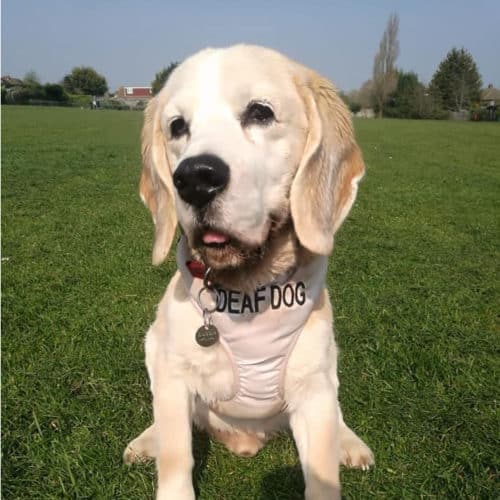 Rubble
Rubble..our wonderful cheeky boy, so full of mischief and character..we were so blessed to have had almost 17 years with you, you filled our lives with love and fur.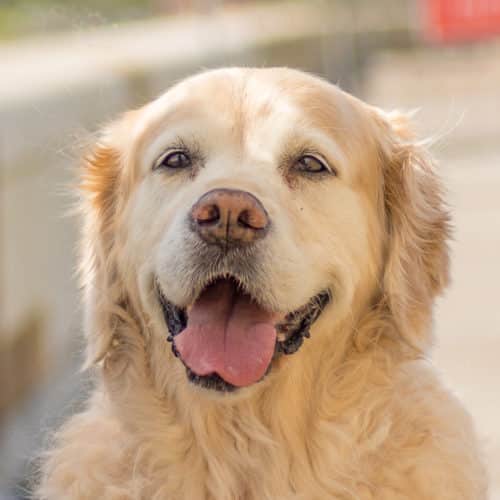 Dolce
It was with enormous sadness that we realised that our wonderful much loved family dog Dolce had reached the end of her life. My goodness, we couldn't have had a better, kinder, more compassionate experience during our final moments with Dolce.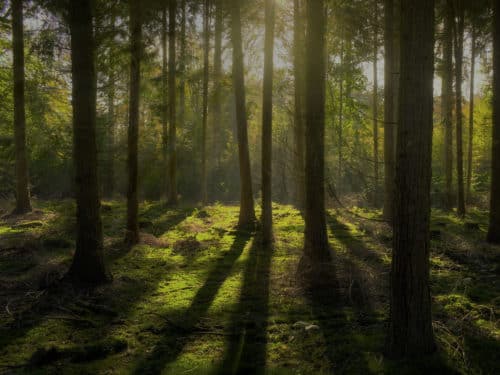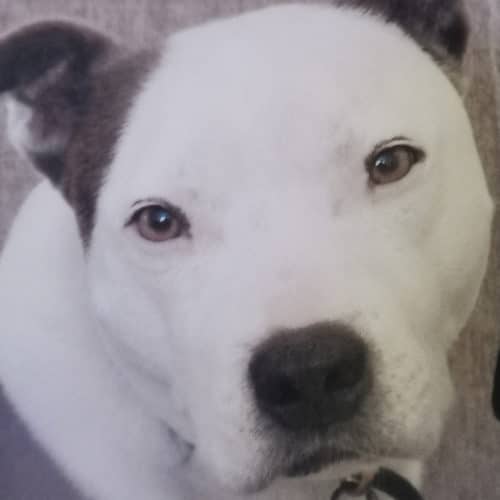 Murphy
You chose us when we looked for our first dog.You were a real playful pup and ate your way through many shoes and socks.You also loved a toilet roll!Your most favourite treat in the whole world was cheese.You stayed with us for nearly 16 years but at the end your body was willing but your mind wasn't.We will love and miss you forever Murphy Stout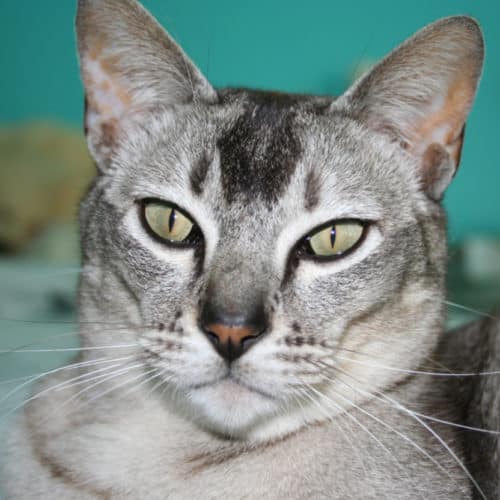 Dip
Dip was the most handsome and sociable cat one could wish for. He is missed greatly by all who knew him, from all the family to neighbours and practice staff.❤️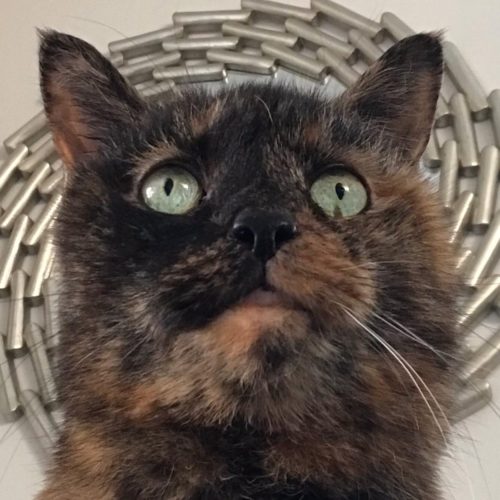 Shadow
Shads, I am missing you so very much. You turned my house into a home and I will never forget you nor your companionship. All my love, Dad xx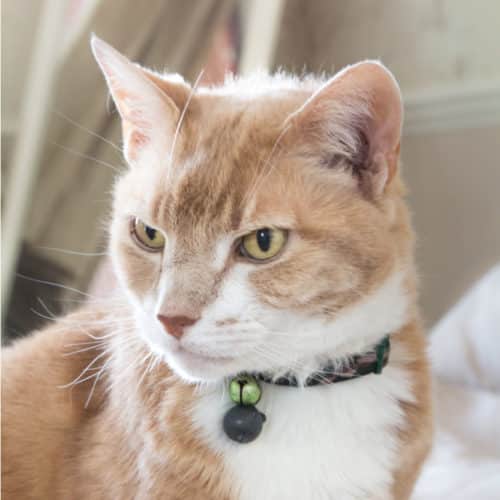 Benson
My handsome boy Benson.We always said you would die of a broken heart because we loved you to death.We protected you against everything, but we couldn't halt time.Our hearts broke the day your purr box ran out and we had to say goodbye.Keep looking over the brow of the hill at rainbow bridge for us, we will be there soon enough❤️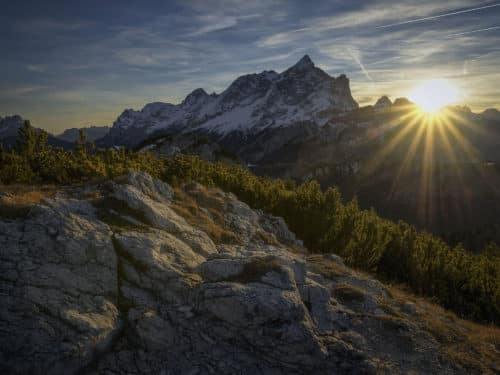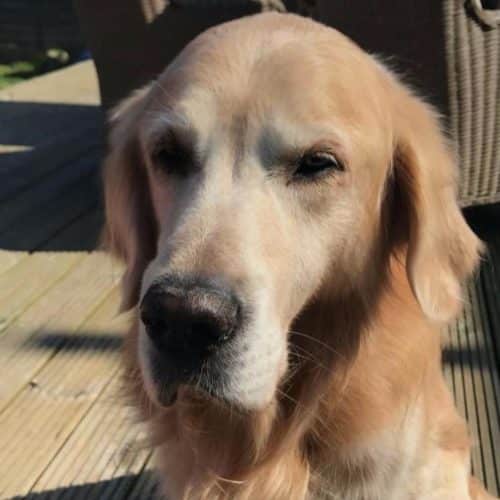 Sonny
To our beautiful boy Sonny, we miss you so much, you are the best boy ever, you have left a massive holes in our hearts, until we meet again, run free now ❤️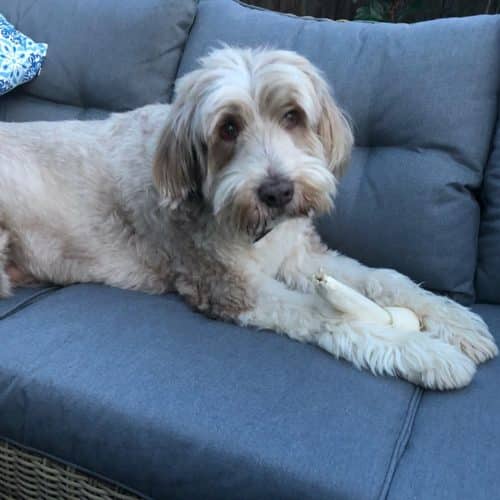 Buddy
Buddy, you will be so missed...forever in our hearts. ❤️❤️❤️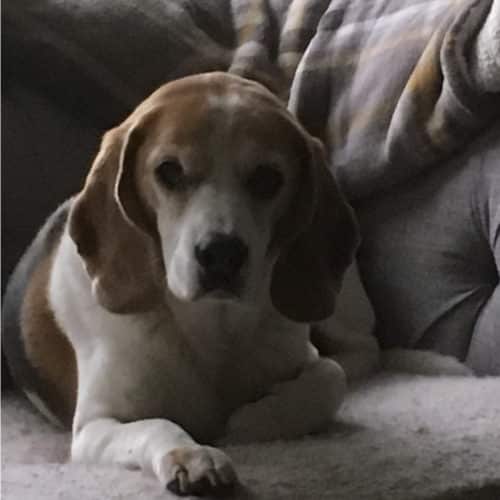 Branston
Run wild our little mischievous boy, miss you so much. Skyla is lost without you as you gave us all fun and lots of love.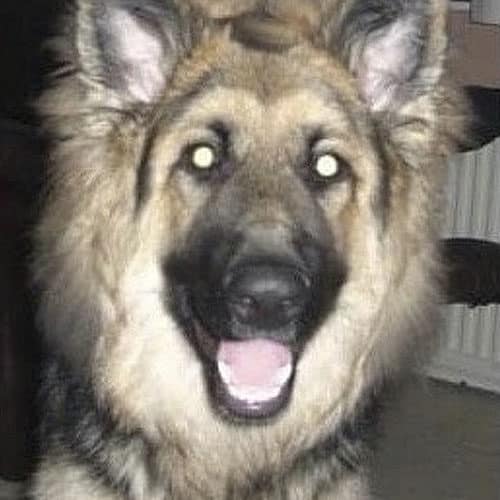 Roxy
Roxy, you have left a massive void in our home and in our hearts. You will never be forgotten x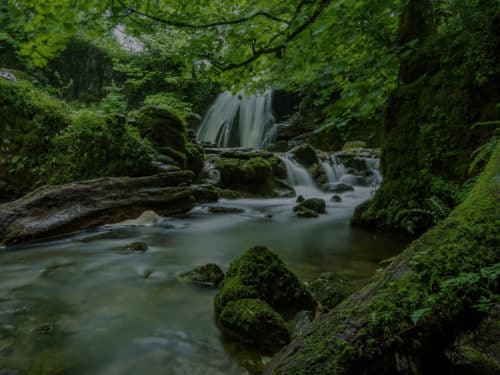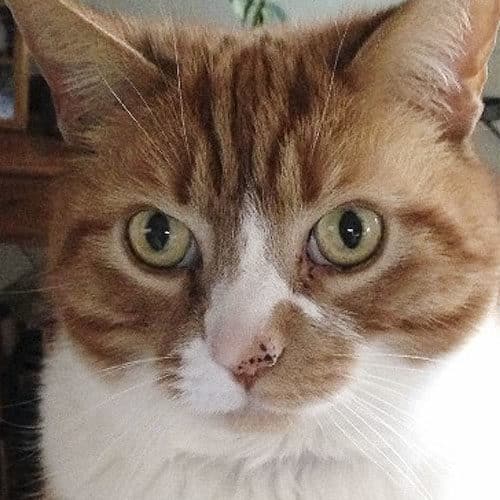 Thomas
It was very hard to say goodbye to our lovely Thomas- a big boy with an even bigger personality. He'll leave a Thomas shaped hole in our home and will always be so missed. Nigel made everything a lot easier than we had hoped for and we'll always be grateful.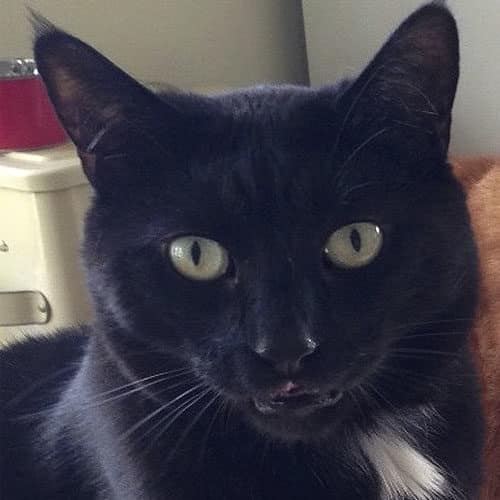 Oliver
It was a terrible shock to have to say goodbye to Oliver- we will miss him terribly. Nigel couldn't have been kinder or more sensitive when facilitating this. We will always be so grateful that our lovely old boy's ending was so peaceful.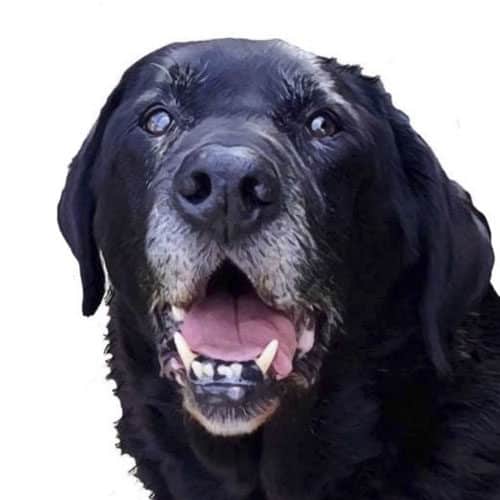 Ned
That final day your soul called out to me, the message was as clear as it could be. Your time had come and it was time to part. But you will be forever in my heart. Goodbye Dear Old Ned.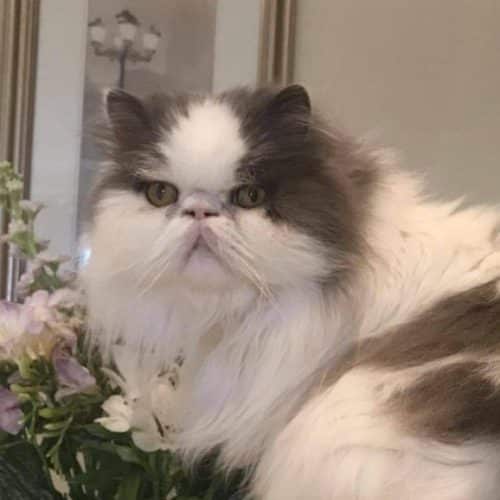 Buster
Our much loved boy. It broke our hearts to lose you. Run free little one. Until we meet again.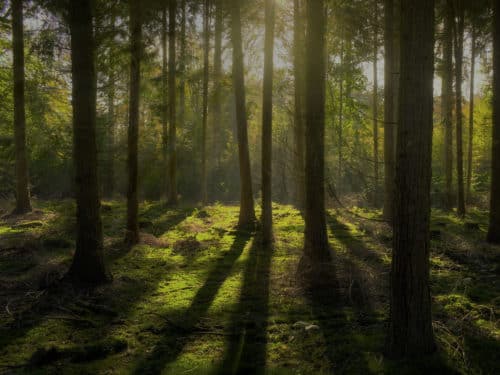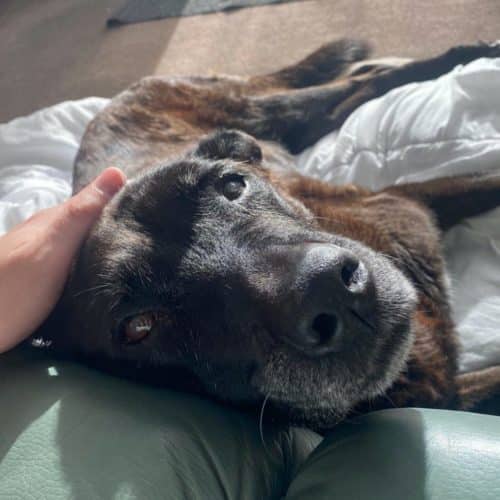 Jessie
Beautiful Jessie, a rescued stray and ours for 10 precious years. She was a loyal & faithful friend to the very end. She loved to just be with us and protected us in her doggie way! Thankful that lockdown meant she had all of us around her pretty much all of the time. She definitely earned the title BFF and will always be missed.
Daisy
Our much adored loyal best friend, the pain of loss is a reflection of the enormity of love we had. So lucky we were to have walked beside you through your life.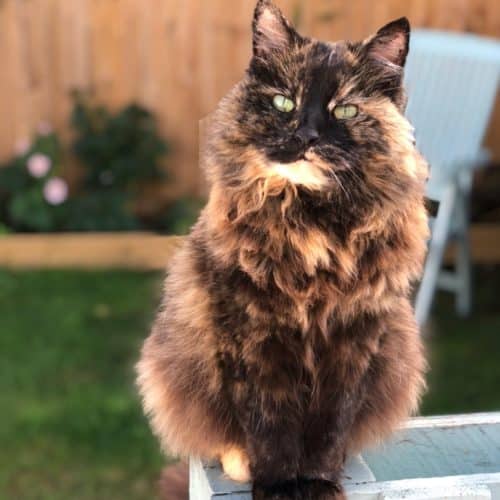 Gabi
For the first 10 years of her life Gabi was an independent cat. In her last 10 years she was a counsellor cat, miaowing at anybody that came in sad or upset until they sat down for cuddles. A constant companion and pampered by our kids. Sadly missed but you are pain free now, sleep tight Gabi.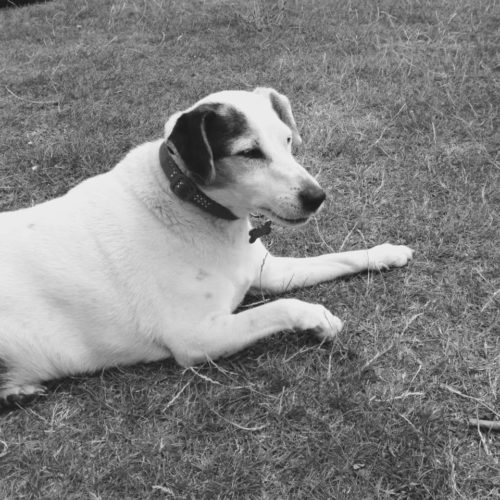 Jimmy
Jimmy was a great character,a special member of our family and a lovely companion to who shared time with him. Especially his canine friend Chloe, who is adjusting to nights alone. He will be very missed but had a wonderful full life after being rescued, followed by the best send off where he can now run in the clouds with no aches and pains.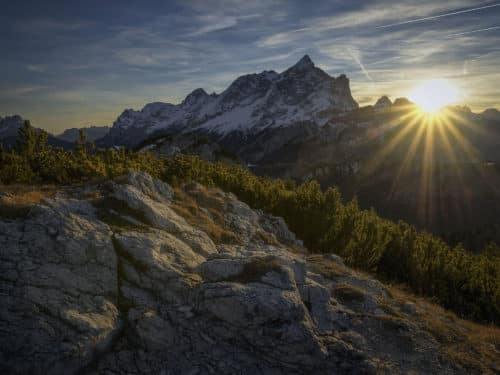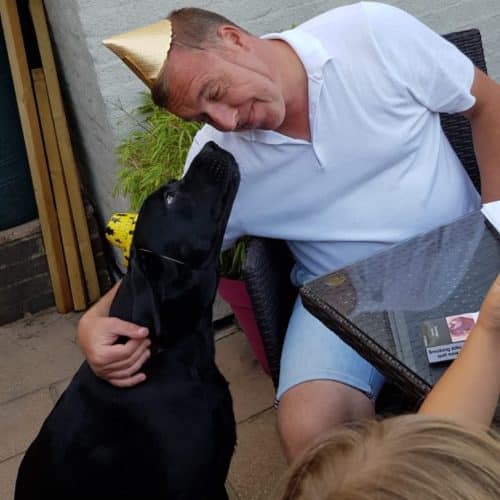 Lenny
Our Lenny. A family friend who loved us and we loved him with all our hearts and miss so dearly. You will always be part of us and never forgotten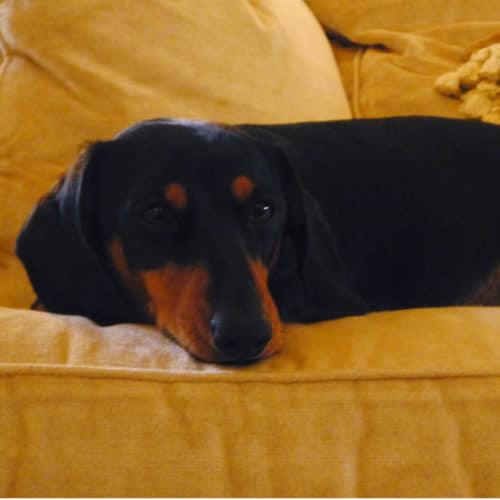 Carlo
Carlo gave us all years of happiness and fun. He was such a wonderfully sensitive and brave dog and a loving brother and companion to Monte. They never spent a minute apart. We will miss him always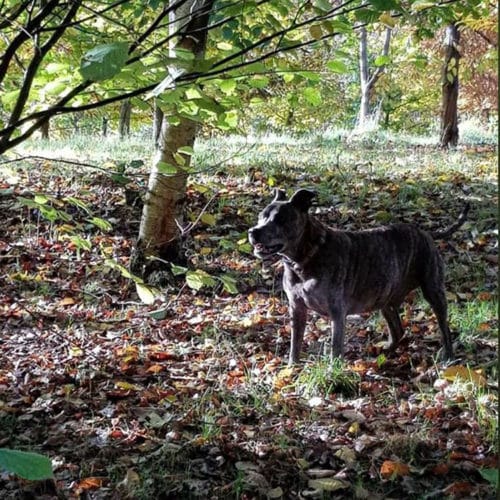 Kilo
In memory of my lovely boy Kilo. Always in our hearts. Jenny Tilston.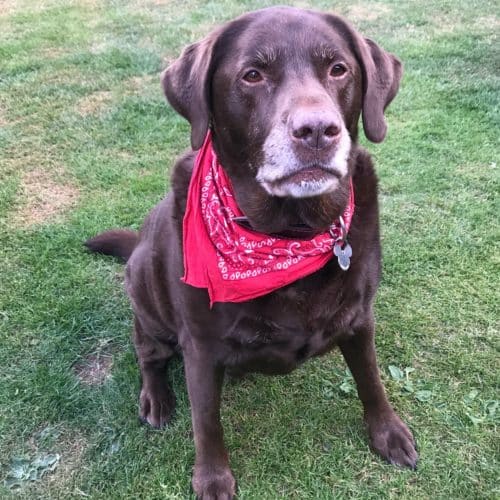 Bailey
We were heart broken to lose Bailey, our 14 year-old Labrador but in spite of CoVid, Nigel came to our home and helped us to give him a dignified and peaceful passing. I will never forget Nigel's compassion and support to our family. Thank you so very much. Nigel Shambler.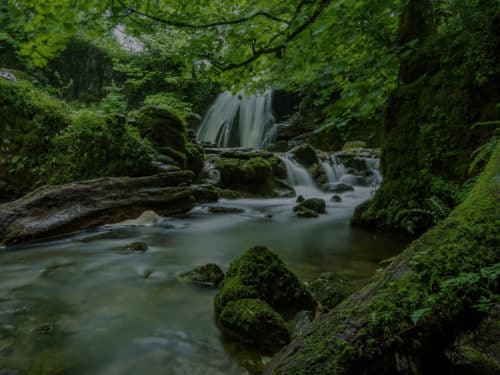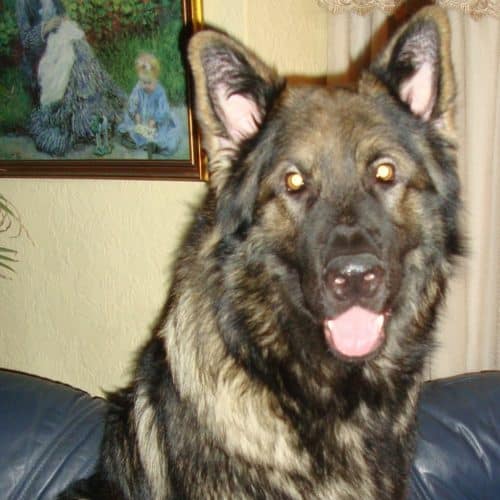 Blue
Rest in peace our big boy. We miss you terribly and know you will always be here with us. You will never be forgotten, and we thank you for all the love you to gave us. Alan & Rachel Griggs.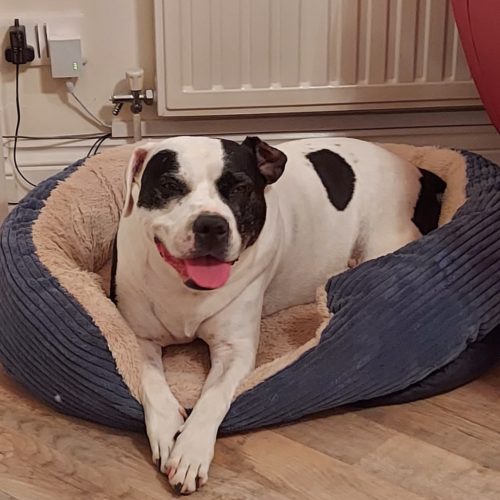 Lottie
In memory of our beautiful Lottie who was taken from us much too early she was a loving dog with so much more to give and she is greatly missed by all her family and will forever remain in our hearts. Michael Page.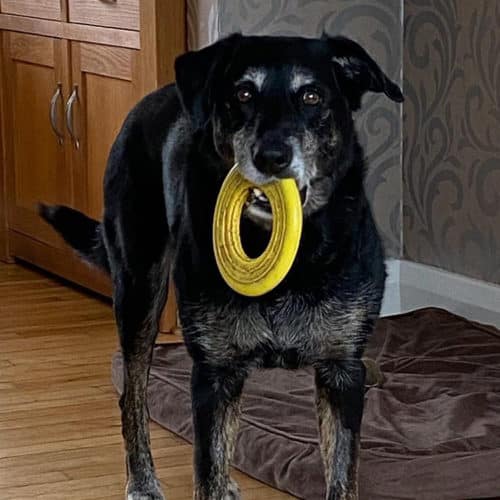 Simmy
Our darling Simmy. Such a clever, funny, quirky boy. Sorely missed and forever in our hearts. Sue Coss.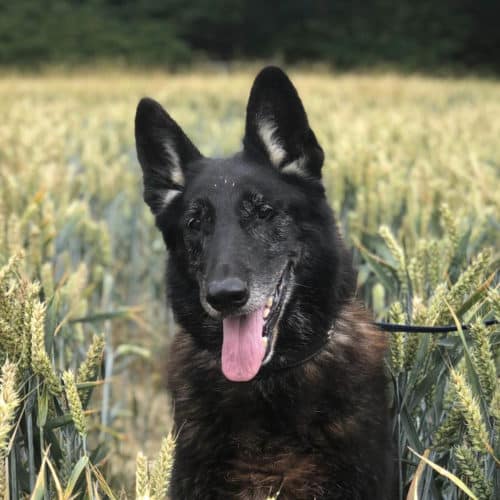 Max
We hope you have crossed the rainbow bridge safely and are playing frisbee free of pain again. Run free gorgeous boy, we will miss you always. xx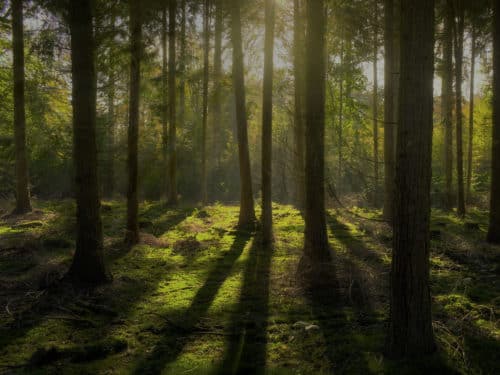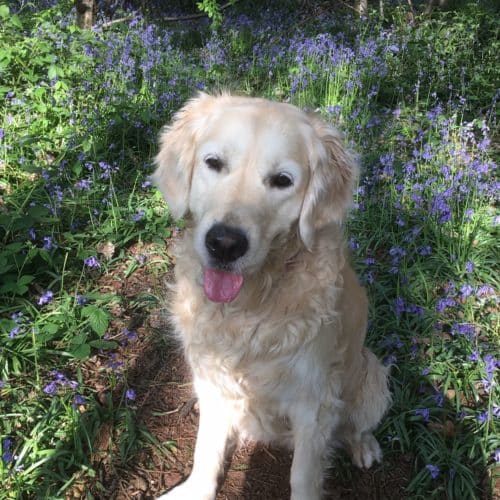 Maisie
Nigel was very kind and understanding at this awful time and all was arranged swiftly and easily. Maisie (13) passed very peacefully at home with her family and familiar surroundings - next to the AGA! What more could anyone wish for a beloved family member.... I'd prayed that she would just go in her sleep and this was the very next best thing.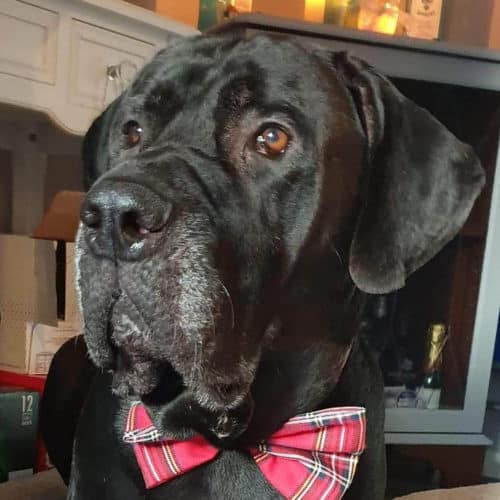 Bear
More human than dog, you had a personality that lit up the world! Everyone who met you instantly fell in love and you were and still are so deeply missed by everyone. Our Darling boy, thank you for enriching our lives and injecting so much love, laughter and happiness, you will always be our bestest friend and we will be forever grateful.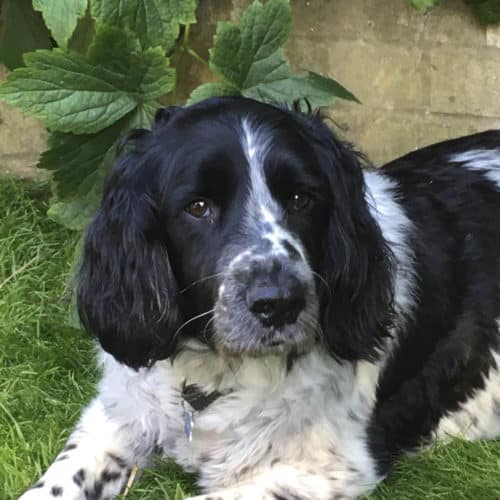 Charlie
You enriched our lives,, so many wonderful memories, we feel honoured to have had a truly beautiful dog, we miss you our beautiful boy.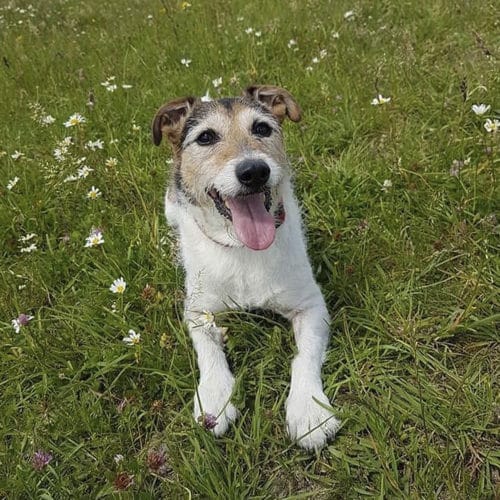 Freddie
Freddie you meant the world to me. You were my best friend for 14 years. I am heartbroken you are no longer with me, I wish you understood why I had to say goodbye. We will all miss you and you will forever be in my heart.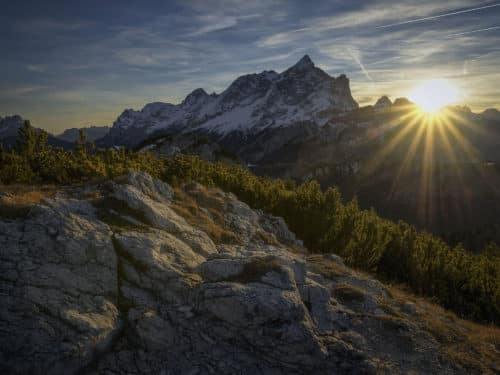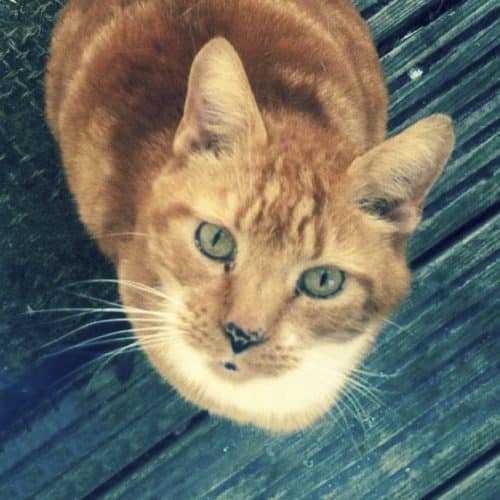 Pumpkin
Pumpkin brought joy, friendship and love into my life. He was my family, my friend and he loved me unconditionally. You will be truly missed and like they say "You never know there's a cat shaped hole in your life until you lose the cat that used to fill it".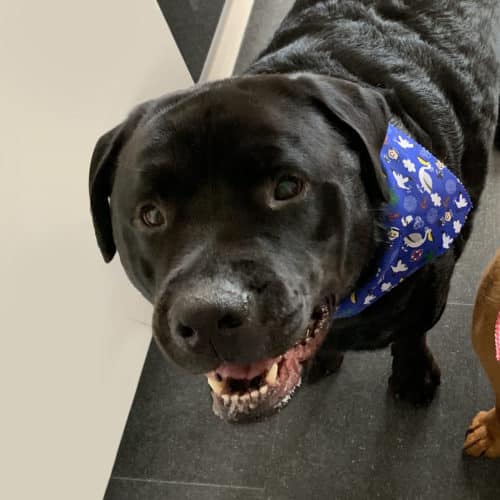 Hugo
Words can not describe how much we all miss you Hugo. Forever in our hearts. Rest in peace beautiful boy.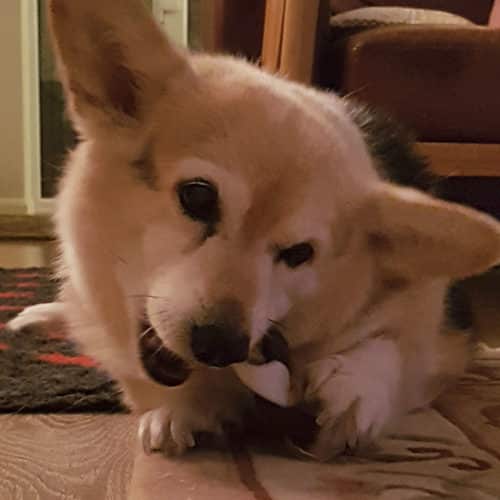 Tanny
Tanny was loved by the family and will be greatly missed, she will always be in our hearts.
Add A New Memorial
Pictures will be cropped to a square format, so please make sure your pets face is in the centre of the photograph you supply. The maximum allowable image size is 2 MB. Please also keep your memorial text under 300 characters.